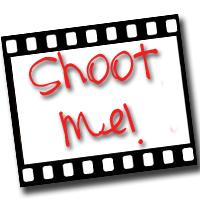 I'm participating in what I think is a really smart weekly challenge hosted by Carin at
Forever in Blue Jeans
. It seems like mamas spend an awful lot of time behind the camera. The idea of this challenge is for mamas to get on the other side of the camera in at least one photo a week.
When my boys grow up they'll inherit hundreds of thousands of photos taken from their childhood, but how many of those will show their mama? At least for this year I can answer 52!
_______________________________________
Wow! It has been 3 months since I last posted a pic of the boys and I here. It's been so long that I wasn't even sure if the weekly meme was still happening...but luckily it is, though it goes by a different name now.
These pics were taken over the weekend at a park. We stopped to let the boys run off some energy before heading to a restaurant in Little Ethiopia for lunch.